About Me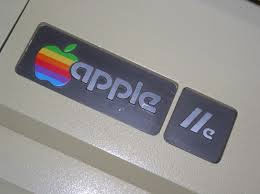 My name is Chris Couture but you probably guessed that by the domain name and logo at the top.   I remember growing up "playing" on my dads Apple IIe and writing code to print lines on the screen to create images and writing simple question and answer programs.  My first computer had a 2gb hard drive and 16mb of ram so it was far from the early days and I only used it to played Pinball and browse some websites.  Other than that, it wasn't until after I got married that I started on the journey that had led me to where I am today.
"IT" started when I got into home automation and I started browsing the internet forums.  I saw a banner ad for Homestead, "Create your own free website", and decided to create a website about what I was doing with my home automation system.  See, I was answering a lot of questions on the forums so I created a website with those answers and that's where it started.  About the same time, Napster came out and I was chatting with some folks on the chat room and really started getting into the IT side of things.  One of the guys suggested that I create my own forum which sounded like a good idea.  One computer turned into two then three etc.  I upgraded from Dial-Up to Cable and before long, had two servers under my desk.  One was running Clark Connect as a Firewall and MySql server and the other Windows 2000 Server with IIS and I had my own web server hosting a website from the house.  FrontPage was my HTML editor and Paint Shop Pro did the graphics.  It wasn't long before I had multiple websites running and I moved to a real hosting environment.  phpBB and MySQL along with Dreamweaver and Photoshop became part of my tools.
I held various positions at my job and computers were just a tool to get the job done until I expressed interest in our company website.  It wasn't long before I took it over the website and ended up taking over all of IT.  Within a few years, we went from 3 servers to 24.  Domain controllers, email servers, master and slave MySQL servers, backup servers, name servers, web servers, intranet web server and more.  I developed a custom eCommerce website, intranets and continue developing web based, data driven solutions for my job.
The knowledge I've gained since I started has grown immensely and so has the size of my hard drives.   At home, I just moved 4 separate computers that were running various things onto a single machine running ESXi and love it.  It makes it so easy to install and test systems and I've been working with Linux a bunch lately so it's awesome to create virtual machines to test everything out.  I always was a Windows person but have been doing a lot of WordPress and OpenCart websites for my Freelance job so I decided it was time to make the change over to LAMP.  I have three CentOS 7 systems running now at home, one running LAMP, one dedicated MariaDB server and the other is running Bacula as a backup server to back everything up.
Fun Stuff
Once in a while I step away from the monitors and keyboards.  I like being outdoors and I am a member of a hunting club where I have almost 10,000 acres to fish, hunt and target shoot.  I reload my own ammo and it's very satisfying to fine tune loads and improve accuracy and performance.  Taking game with ammo that I loaded means a lot more than buying off the shelf stuff.