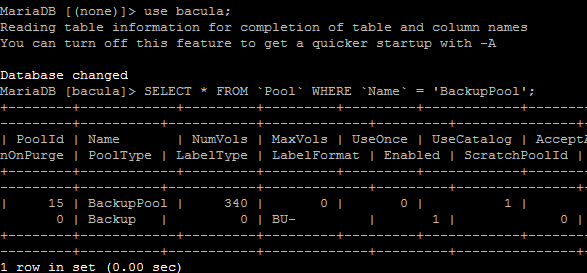 Posted on April 13, 2017 by Chris Couture in Bacula Tricks.

I have my backups set to do Incremental backups daily, Differential backups on the weekend and Full backups on the first Saturday of the month.  I then use the Copy function in Bacula to copy the full backups onto a removable hard drive for archiving.  I keep a drive for every month and recycle them […]

Continue Reading... Comments Off

on Archive Full Bacula Backups to Removable Hard Drive.